Chestnut Tart with Fresh Winter Fruit (GF, Vegan, Low Sugar)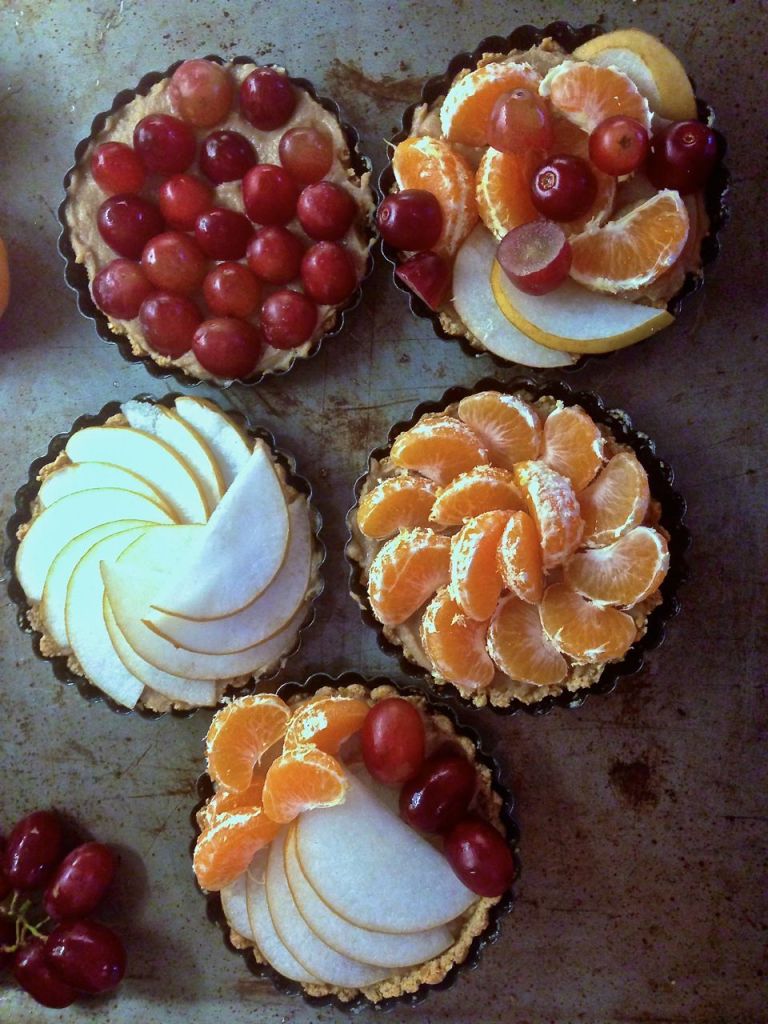 Author:
Abby Burd (Baby Birds Farm)
Cuisine:
vegan, gluten-free, naturally sweetened
Serves:
5 4" mini tarts or one 11" tart
¼ cup coconut oil, melted
1 cup almond meal
1 cup cashew meal
¼ tsp salt
6.5 oz peeled, steamed chestnuts
½ cup coconut milk
¼ cup coconut oil
¼ cup maple syrup
1 teaspoon organic lemon zest
3 cups fresh fruit, such as mandarins, korean pears, grapes
Preheat oven to 350*. In a medium-sized mixing bowl, combine the melted coconut oil, cashew meal, almond meal and salt. Using your hands, press the mixture into one 11 in tart pan or 5 4 in individual tart pans. Bake for 10 minutes or until golden. Cool completely.
In a food processor, mix chestnuts, coconut milk, coconut oil, maple syrup and lemon zest until very smooth. Add additional milk if necessary.
Spoon the chestnut cream into the cooled tart shells and smooth the top. Decorate with fresh fruit. Can be enjoyed immediately or refridgerated up to 3-4 days.
Recipe by
Baby Bird's Farm and Cocina
at https://babybirdsfarm.com/chestnut-tart-fresh-winter-fruit-gf-vegan-low-sugar/