Roasted Beets, Radishes, Squash and Green Beans with an Orange-Dill Vinaigrette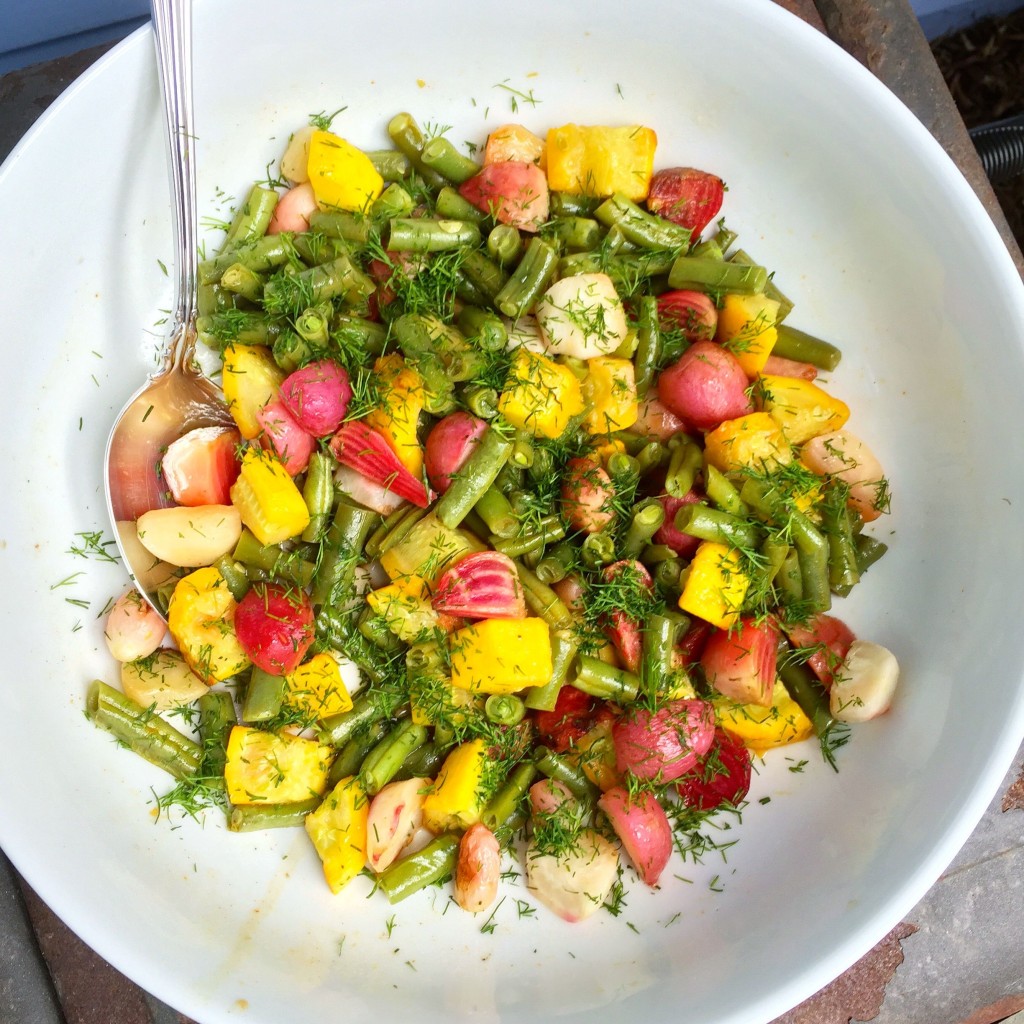 Author:
Abby Burd (Baby Birds Farm)
1 bunch of baby beets
1 bunch of Easter egg radishes
1 pound of summer squash
½ pound of green beans
⅓ cup of blood orange olive oil
salt
pepper
⅓ cup of blood orange olive oil
juice of ½ an orange
3 tablespoons balsamic vinegar
salt
pepper
½ cup fresh dill, chopped
Preheat oven to 400* F. Peel and chop all of the veggies. Toss with olive oil, salt and pepper. Roast for approximately 30 minutes or until fork tender. (I added the green beans half way through.)
Mix the oil, vinegar, orange juice, salt and pepper. Toss on the veggies when slightly cooled. Top with the chopped dill.
Enjoy!
Recipe by
Baby Bird's Farm and Cocina
at https://babybirdsfarm.com/roasted-beets-radishes-squash-and-green-beans-with-an-orange-dill-vinaigrette-recipe/